Having trouble reading this email? View it in your browser.

AAZK and the Academy: Working Toward a Common Goal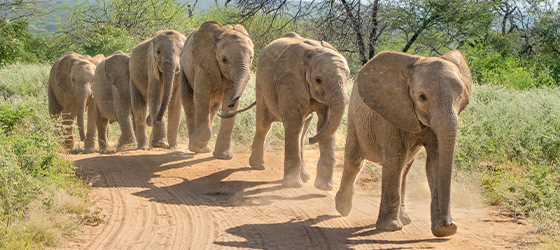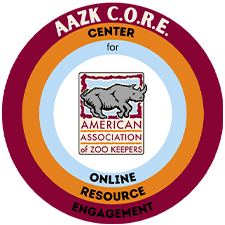 By Bethany Bingham, Director of Professional Development and Conference Management, AAZK
The American Association of Zoo Keepers (AAZK) was founded in 1967 by seven wildlife care specialists from the San Diego Zoo and the Los Angeles Zoo. Today, AAZK membership stands at 2,200, with nearly 1,400 members in the Professional category reflecting full-time animal care staff. AAZK also offers membership for part-time animal care staff and volunteers, international wildlife care specialists, students, and organizations.
The mission of AAZK is "to advance excellence in the animal keeping profession, foster effective communication beneficial to animal care, support deserving conservation projects, and promote the preservation of our natural resources and animal life." AAZK offers professional development and educational opportunities to wildlife care specialists through its annual national conferences, its monthly publication, and resources shared through its dedicated SDZWA Academy site.
The organization has been an SDWA Academy member since 2012, and has a customized, members-only Academy site: AAZK C.O.R.E.—Center for Online Resource Engagement. AAZK C.O.R.E. offers customized content and resources for members and chapters in the form of interactive courses that offer insight into best practices.
Academy News
San Diego Zoo Wildlife Alliance Academy Puts Sedgwick County Zoo in the Spotlight
The Sedgwick County Zoo is part of the Academy's collaborative learning environment.
Visit the zoo's website >
Safe Capture News
News from Recent Safe Capture Training Events
Thank you to everyone who joined us for our Safe Capture in-person training event at the San Diego Zoo Safari Park in January! This was our first-ever Safe Capture event held at the Park. We welcomed students, veterinarians, wildlife biologists, animal control officers, and other domestic/wildlife management specialists from around the U.S. and Kenya. Thank you to all participants for being patient with ever-changing COVID protocols and procedures. As an added bonus, attendees were also able to experience a special caravan tour led by Safari Park veterinarians and wildlife care staff. This "inside look" before the Park opened on Friday was a great way to end the event.
Upcoming Safe Capture Livestream Training Events
Registration is now open for the following Academy Safe Capture livestream event:
March 17 and 19 (Thursday and Saturday): This event is being hosted by Washington State University and the University of Idaho, and is open to all participants.
Upcoming Safe Capture In-person Training Events
Registration is now open for the following Academy Safe Capture in-person events:
Georgia (Athens): February 26–27: This event is being hosted by the University of Georgia, College of Veterinary Medicine, and is open to all participants.
California (Pomona): April 2–3: This event is being hosted by Western University of Health Sciences, College of Veterinary Medicine, and is open to all participants.
CE credits approved by the following organizations:

Academy Contributors
Getting Better All the Time:
With All of Our Caregiving, Caretaking, and Giving to Others, We Must Remember to Take Good Care of Ourselves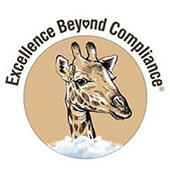 By James F. Gesualdi
To keep ahead, each one of us, no matter what our task, must search for new and better methods—for even that which we now do well must be done better tomorrow.
—James F. Bell
Well-being is realized by small steps, but it is no small thing.
—Zeno
Animal well-being, or more broadly, animal interests, protection, and well-being, are at the heart of the good we do. Giving of ourselves, giving care and all the good we can muster for animals and others, is the best investment of our lives. This improves their time here with us, and ours here with them.
After a lifetime of putting my heart into everything, including animal interests, protection, and well-being, and nearly a third of a century of "lawyering from the heart," my heart needed a rest. As the new year commenced, my heart got a seven-hour respite of sorts during open heart surgery at St. Francis Hospital, here on Long Island. This column is only possible thanks to the good work and good works of countless caregivers.
Time in the hospital and its cardiac ICU was like an advanced Academy seminar in life and well-being. My grateful heart, body, mind, and soul are still discerning the lessons.
Academy Information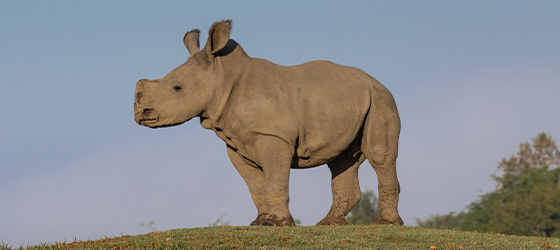 Interested in Joining the Academy?
Reminder