New Course Highlights
Four new Animal Care Training Courses are now available on San Diego Zoo Global Academy. In addition, we have also now added the first module in a new series of Interpretation Training Courses. Click the links provided below each course to see sample previews.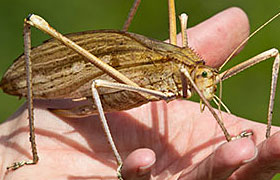 Safe Handling and Restraint
The primary focus of this Animal Care Training Course is on the planning process that is necessary prior to a procedure that involves the capture and restraint of any animal. The class focuses on standard techniques for the safe handling and restraint of small mammals, birds, reptiles, and invertebrates, less than 50 pounds in weight, that are most often encountered by animal care workers in their first few years of employment at a zoological facility.
Safe Handling and Restraint Course Sample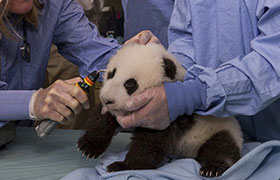 Ethics
Our industry is one at the forefront of the ongoing ethical dialogue regarding animals, particularly their uses, welfare, and conservation. This Animal Care Training Course is designed to help animal care workers and others better understand the role of ethics in their daily professional activity. The class explores the origins and evolving process for ethics in human-animal interactions, as well as a range of current ethical issues and challenges faced by animal care professionals.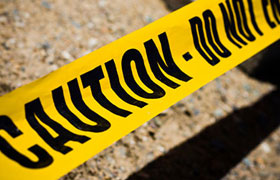 Disaster Preparedness
This Animal Care Training Course will help participants identify the components of a disaster and understand what actions should be taken. A significant part of the instruction covers methods for averting disaster and ways to communicate during an event or emergency situation, including the most common catastrophes, fires and floods.
Disaster Preparedness Course Sample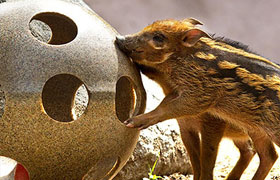 Introduction to Enrichment
This Animal Care Training Course supports the best practice that providing enrichment for animals should be considered equally as important as the provision of food, water, and shelter for the animals in our care. The class establishes the components of an enrichment program, the approval process, and questions that should be considered before the provision of any enrichment.
Introduction to Enrichment Course Sample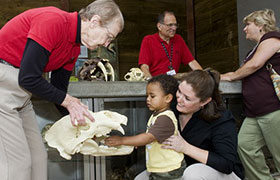 NEW SERIES
Interpretation Training Courses: Interpretation Basics, Module 1
Interpreters work in a variety of settings and go by many names: guides, rangers, docents, and park naturalists, to name just a few. Whatever your job title, Interpretation Module 1 will show you how to apply the interpretive techniques that are most effective for each member of your audience. Online learners will gain an understanding of the characteristics of non-formal audiences and how these characteristics impact interpretive experiences. They'll explore the significance of audience, resource, and mission and practice connecting tangible resources to intangible ideas, concepts, and emotions.