AZA Learning Partners:  Expanding Professional Development Opportunities for Zoos and Aquariums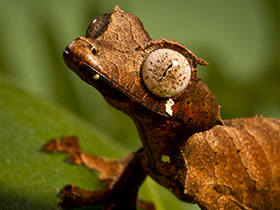 By Nette Pletcher, Director of Conservation Education, and Amy Rutherford, Professional Development Program Manager, AZA
One of the most beneficial aspects of participating in professional development opportunities like AZA's classroom-based training is the incredible network of professional contacts you can create. Knowing there are others who share the same challenges and making connections beyond your own institution is incredibly valuable. Likewise, making connections and sharing best practices with others in similar fields can also contribute to professional development in unique and valuable ways.
In addition to AZA, there are many like-minded organizations that zoo and aquarium professionals already engage with, and many of these also provide high quality opportunities. For the past year, AZA has been reaching out to these organizations and individuals, in order to work together to promote and recognize the value of all of the professional development opportunities available that advance the zoo and aquarium profession. Many of these groups have been invited to become officially recognized as AZA Learning Partners. Select training programs offered by an AZA Learning Partner can then be recognized as electives in the AZA Professional Development Certificate Program.
Each Learning Partner agrees to communicate with AZA staff about professional development opportunities that are relevant to AZA members and to verify successful completion of their training. In return, they receive the official AZA Learning Partner logo for use on their materials and cross-promotion of their training within the AZA community. San Diego Zoo Global Academy was one of the first groups to become recognized as an AZA Learning Partner.
AZA's Professional Development Certificate Program organizes the numerous training opportunities offered through AZA and its Learning Partners into concentrations based around various specialties or topic areas. In order to earn a certificate in a particular concentration, a participant must complete two required AZA core courses related to the specific certificate concentration, as well as several related electives chosen from a list of approved Learning Partner offerings. Electives include a range of opportunities from online webinars to hands-on workshops to classroom-based courses.
One of the goals of the AZA Professional Development Certificate Program is to help zoo and aquarium professionals gain skills for success by expanding the professional development training opportunities available. AZA Learning Partners like San Diego Zoo Global Academy help us achieve this goal. 
Would you like to hear more about San Diego Zoo Global Academy?
Please contact Linda Duca at (516) 815-2886, or LDuca@Cypherworx.com