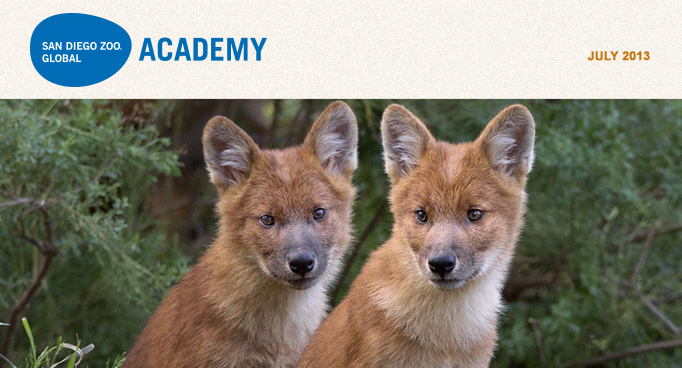 San Diego Zoo Global Academy:
A Collaborative Partnership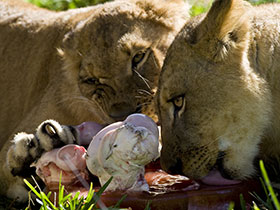 In order to develop the Academy as a dynamic, online training program that is applicable to zoos and aquariums throughout the country, San Diego Zoo Global is collaborating with five partner institutions. Located in different parts of the country, these partners are Point Defiance Zoo and Aquarium in Tacoma, Washington; Reid Park Zoo in Tucson, Arizona; Birmingham Zoo in Alabama; Smithsonian National Zoo in Washington, D.C., and Lowry Park Zoo in Tampa, Florida. The directors of each of these institutions are forward thinking and experienced, and they unanimously agreed to work with San Diego Zoo Global to develop top-notch online training content that was accurate, relevant, and valuable to our industry. There were also 160 staff members at these institutions who participated in a yearlong research project to test the efficacy of the Academy's first four prerequisite classes. Thank you to everyone who has been involved to this point, and we are looking forward to more collaboration as the Academy continues to grow.
Would you like to hear more about San Diego Zoo Global Academy?
Please contact Linda Duca at (516) 815-2886, or lduca@cypherworx.com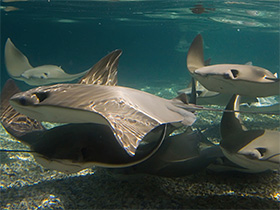 Academy News
Milwaukee County Zoo Joins the Collaborative Learning Environment! 
The Milwaukee County Zoo has joined the Global Academy. Welcome to the collaborative learning environment for zoo and aquarium professionals. Way to go!
New Courses Now Available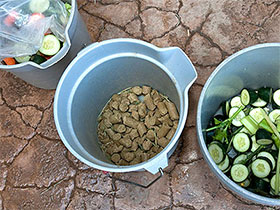 Animal Nutrition
This interactive course presents a dietary case study and then teaches the basics needed to manage similar nutritional challenges. After completing the course, participants will be able to name basic nutrients, understand feeding ecologies, explain differences in species' digestive tracts, identify standard animal feeds, and understand how body condition is measured. In addition to having a better grasp of the science behind nutrition, participants will learn about the storage and preparation of diets, safe food handling techniques, and how to ensure food is safe for animals.
See Animal Nutrition course sample here
Customer Service Comprehensive
It's all about customer service! With this Customer Service Comprehensive (a compilation of seven courses), participants will have a comprehensive training approach to working with customers. Learn how to set standards, keep loyal customers, develop a framework for success, communicate to customers and staff, delight customers, and handle complaints. The following seven courses are included:
Customer Service for Managers: Setting Standards
Customer Service for Managers: Keeping Loyal Customers
Customer Service Fundamentals: Framework for Success
Customer Service Fundamentals: Communication Skills
Customer Service Fundamentals: Communication Methods
Customer Service Fundamentals: Delighting Your Customers
Customer Service Fundamentals: Handling Complaints
Webinars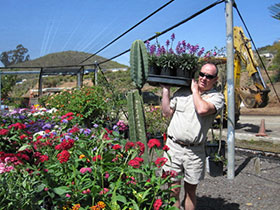 June's Webinars Were Great!
June was a busy month for webinars! We learned about "Infection Control in Program Animals" from Dr. Don Janssen (SDZG), and Mark Trieglaff from ACTServices, Inc. discussed "Service Animals, Segways, and the new ADA." In addition, CJ Jordan (Speak Creative) and Abbey Dane (Memphis Zoo) talked about "Mobile Apps as the Next Level of Patron Engagement," and Linda Post and Gail Thurston (SDZG) introduced how they "Integrate Plants & Animals at the San Diego Zoo Safari Park."
To round out June, Beth Bicknese (SDZG) and Mike Mace (SDZG) held webinars on the "Institutional Animal Care and Use Committee (IACUC)" and how to become involved in "Avian Conservation Programs," and finally Mark Trieglaff (ACTServices, Inc.) finished webinar #3 in his ADA series with "Access to the Great Outdoors: New Proposed ADA Standards."
All of these new webinars can now be accessed for free by San Diego Zoo Global Academy members.
July Webinars
July is a busy month for zoos & aquariums, but we've still managed to include a few presenters. On July 3, Don Sterner (SDZG) discusses "Starting A New In-Situ Project: The White-bellied Heron in Bhutan," and Joy Wolf (SDZG) presents "Creating World-class Events." Both of these will also be available through the Academy website after July 3. Perfect as we head into the summer season!
For more information about webinars, or to be added to our webinar notification list, please contact: Debbie DiBacco at ddibacco@cypherworx.com.
Zoo & Conservation News Highlights
Scan through all of the Zoo & Conservation News compiled by the San Diego Zoo Global Library this week at the library website.