Having trouble reading this email? View it in your browser.

Training Our Volunteers to Work with Our Nation's Heroes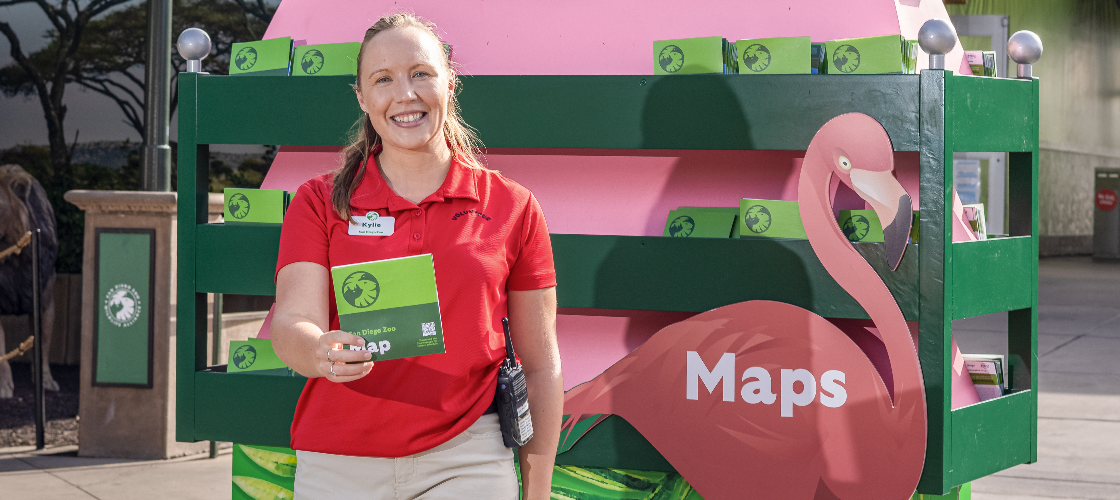 By Lisa Helm, San Diego Zoo Wild Heroes Program Manager
The San Diego Zoo runs a unique program called Wild Heroes, which provides opportunities for local armed forces personnel and their families to visit the Zoo, connect to the healing aspects of nature, plants, and wildlife, and spend time with other veterans as they transition to civilian life. Due to the unique nature of this program and the demographic served, we needed to create a specialized training program for our team members and volunteers who would be involved. Since our volunteer team already had a dedicated San Diego Zoo Wildlife Alliance Academy site, we decided to use this platform for the training. We needed a formalized system to track participants and a way to assign a custom learning path—and the Academy provided the perfect platform.
Academy Courses
Are You Working in the Right Module? At the San Diego Zoo Wildlife Alliance Academy, we've been revising our Animal Courses to reflect our new brand identity. This has also provided a great opportunity to update information, and to add pertinent new conservation information. Read on, for more information on these updated Animal Courses in the SDZWA Academy Course Catalog.
Academy News
San Diego Zoo Wildlife Alliance Academy Puts Zoo New England in the Spotlight
Zoo New England is part of the Academy's collaborative learning environment.

Visit their website >
Safe Capture News
TThe Academy's Safe Capture program offers in-person, virtual, and e-learning training for the chemical immobilization and anesthesia of domestic and wildlife species. To learn more and get the latest information on upcoming online training and in-person Safe Capture training events scheduled across the US, visit the Safe Capture website.
News from Recent Safe Capture Training Events
Thank you to everyone who joined us for our May livestream training event. This online event drew enthusiastic participants from around the US, including veterinarians, wildlife biologists, students, and other domestic animal and wildlife management specialists. We are so glad you could join us!
Upcoming Safe Capture Livestream Training Event
Registration is now open for the following Academy Safe Capture livestream event:
November 14–16: This is a three-day online event, from 7 a.m. to 2 p.m. (Pacific Time) November 14 and 15, and 7 a.m. to 11:30 a.m. (Pacific Time) November 16.
Upcoming Safe Capture In-person Training Events
Registration is now open for the following Academy Safe Capture in-person events:
Louisiana (Alexandria): August 24–25: This event is being hosted by WOL, and is open to all participants.
Indiana (Indianapolis): September 11–12 This event is being hosted by the Indianapolis Zoo, and is open to all participants.
Tennessee (Nashville): September 23–24: This event is being hosted by the Nashville Zoo, and is open to all participants.
CE credits approved by the following organizations:

NWRA Offers Online Wildlife Medicine Training Opportunity

Looking for an additional wildlife medicine online training opportunity? The National Wildlife Rehabilitators Association (NWRA) has a new course with RACE-approved content to provide veterinary practitioners with an introduction on how to approach wildlife medicine cases for the purpose of stabilizing an animal and subsequently transferring to an authorized wildlife rehabilitator.
Academy Technical Support

Have a question about your learning account? Our learning partner, CypherWorx, has a very robust support hub where you can search for help! Visit the CypherWorx Support Hub for more details.
If you need more specific help, you can also submit a help ticket through the support hub, or call 888-685-4440 to speak with a CypherWorx customer support representative.
Academy Information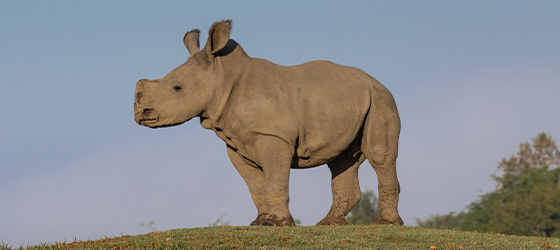 Interested in Joining the Academy?
Reminder