Having trouble reading this email? View it in your browser.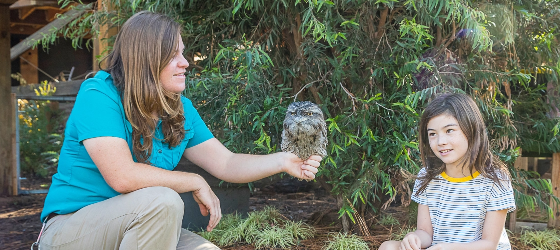 By Lisa Biasillo
San Diego Zoo Wildlife Alliance Wildlife Education Programs
Professional learning is not a one-size-fits-all prescription. The path is not standard. The methods are not uniform, and the task is never complete. Thankfully, our industry is not static. This is the beauty of lifelong learning. You don't need a special degree, a prescribed pathway, or endless hours. You simply need a curious spirit and the motivation to grow.
At San Diego Zoo Wildlife Alliance, we utilize the Academy for its flexibility. We appreciate its ability to empower learners to choose their pathway, and decide when and where they want to engage. The courses embed an array of learning styles and can be paused at any time, which is essential for our busy team members.
Getting Better All the Time:
Learning From Life Itself Helps Us Positively Impact Animals' Lives
To keep ahead, each one of us, no matter what our task, must search for new and better methods—for even that which we now do well must be done better tomorrow.
—James F. Bell
Life is indeed the best teacher. Life teaches us, whether we like it or not. We can pay attention and think about life's lessons and what they mean for us, or remain blissfully ignorant and wonder why we struggle so much.
Life requires no application or formal tuition, but we pay the price for learning through the time and work we trade. There need not be an academy or school to excel, but this column can help us be ever mindful. Read on, and discover some of life's ways of accelerating our learning and growth.
Academy News
San Diego Zoo Wildlife Alliance Academy Puts Riverbanks Zoo & Garden in the Spotlight
Riverbanks Zoo & Garden is part of the Academy's collaborative learning environment.

Visit their website >
Safe Capture News
The Academy's Safe Capture program offers in-person, virtual, and e-learning training for the chemical immobilization and anesthesia of domestic and wildlife species. Learn more about Safe Capture Training.
News from Recent Safe Capture Training Events
Thank you to everyone who joined us for our December in-person Safe Capture training event in San Marcos, Texas. This event drew enthusiastic participants from around the US, including wildlife biologists, students, and other domestic animal and wildlife management specialists. We are so glad you could join us.
Upcoming Safe Capture In-person Training Events
Registration is now open for the following Academy Safe Capture in-person events:
California (San Diego/Escondido): January 25–26, 2023: This event is being hosted by San Diego Zoo Wildlife Alliance Academy, and is open to all participants. Special Opportunity: All participants are invited to stay an extra day (January 27) for an early morning caravan tour into savanna habitats with wildlife care staff, followed by a tour of the Safari Park's Paul Harter Veterinary Medical Center. After the tours have concluded, participants can enjoy the Safari Park for the rest of the day.
Georgia (Athens): February 11–12, 2023: This event is being hosted by the University of Georgia College of Veterinary Medicine, and is open to all participants.
Nevada (Reno): February 22–23, 2023: This event is being hosted by Washoe County Regional Animal Services, and is open to all participants.
Connecticut (Bridgeport): April 19–20: This event is being hosted by Connecticut's Beardsley Zoo, and is open to all participants.
CE credits approved by the following organizations:
Academy Technical Support

Have a question about your learning account? Our learning partner, CypherWorx, has a very robust support hub where you can search for help! Visit the CypherWorx Support Hub for more details.
If you need more specific help, you can also submit a help ticket through the support hub, or call 888-685-4440 to speak with a CypherWorx customer support representative.
Academy Information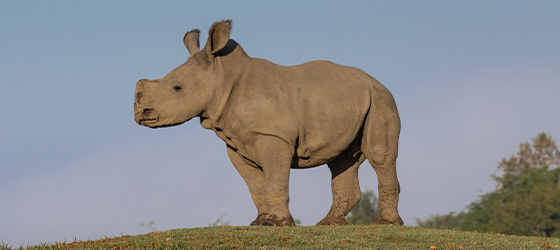 Interested in Joining the Academy?
Reminder