Having trouble reading this email? View it in your browser.

Getting Better All the Time:
Making Things Even Better—with What We Have, What We Learn Here, How We Think, and What We Create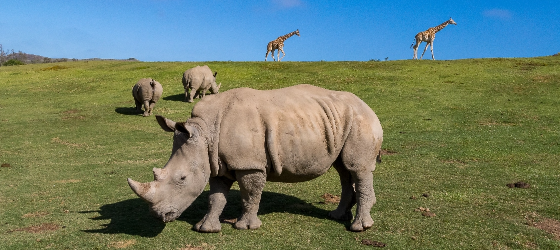 To keep ahead, each one of us, no matter what our task, must search for
new and better methods—for even that which we now do well must be done better tomorrow.
—James F. Bell
Making things…and making things work…That's where satisfaction is in
this life.
—Paul Chadwick
Working, making things work, making things work better, and working for animals, their interests, protection, and welfare is what we do each day, as animal care professionals. Starting right now—with what we have at hand and within ourselves—we must be continually growing in awareness and knowledge, developing our thinking abilities, and creating the lives we want with and for animals, especially those precious living beings entrusted
to our care.
Such work, growth, thinking, and creating are essential to effectively serving animals, and in doing so, crafting an even more meaningful investment of our life energy—making ourselves, animals' lives, and our world better.
You already have much to do, so let's get right to making you more aware of some developments of note and thinking through ways to put them to good use, to make things better for you and for the animals.
This month, we'll look at what you need to know about new developments in the Strategic Plan Framework for the U.S. Department of Agriculture Animal and Plant Health Inspection Service (APHIS), climate change-related emergency planning and preparedness for animal care, and more.
Academy News
San Diego Zoo Wildlife Alliance Academy Puts Cape May County Park and Zoo in the Spotlight
New Jersey's Cape May County Park and Zoo is part of the Academy's collaborative learning environment.

Visit their website >
Safe Capture News
Our Academy Safe Capture program offers in-person, virtual, and eLearning training for the chemical immobilization and anesthesia of domestic and wildlife species. Learn more about our Safe Capture training here.
News from Recent Safe Capture Training Events
Thank you to everyone who joined us for our recent Safe Capture training event, hosted in person by the ABQ BioPark in Albuquerque.
This event drew enthusiastic participants from around the US, including veterinarians, wildlife biologists, students, and other domestic animal and wildlife management specialists. We are so glad you could join us!
Upcoming Safe Capture Livestream Training Events
Registration is now open for the following Academy Safe Capture livestream events:
December 6–8: This is a three-day online event, from 7 a.m. to 2 p.m. December 6 and 7, and 7 a.m. to 11:30 a.m. December 8.
Upcoming Safe Capture In-person Training Events
Registration is now open for the following Academy Safe Capture in-person events:
Texas (Houston), September 7–8: This event is being hosted by the Harris County Sheriff's Office, and is open to all participants.
New Jersey (Oxford), October 4–5: This event is being hosted by New Jersey Fish and Wildlife, and is open to all participants.
Wisconsin (Stevens Point): October 15–16: This event is being hosted by the University of Wisconsin-Stevens Point, and is open to all participants.
Ohio (Columbus): October 19–20: This event is being hosted by the Ohio Department of Natural Resources and Ohio Department of Agriculture, and is open to all participants.
CE credits approved by the following organizations:

Academy Admin Tips
Adding Training Records to Your Learning Account
Did you know that you can add other outside training records to your Academy learning account?
Academy Technical Support

Have a question about your learning account? Our learning partner, CypherWorx, has a very robust support hub where you can search for help! Visit the CypherWorx Support Hub.
If you need more specific help, you can also submit a help ticket through the support hub, or call 888-685-4440 to speak with a CypherWorx customer support representative.
Academy Information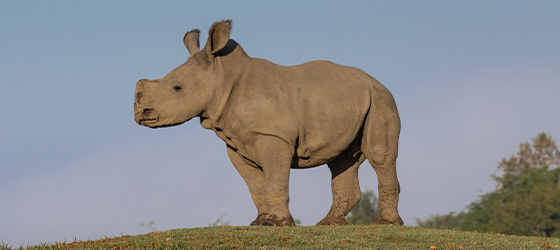 Interested in Joining the Academy?
Reminder