Having trouble reading this email? View it in your browser.

Getting Better All the Time:
Joyfully, Lovingly, and Creatively Using Our Lives and the Animal Welfare Act to Safeguard
Animals and People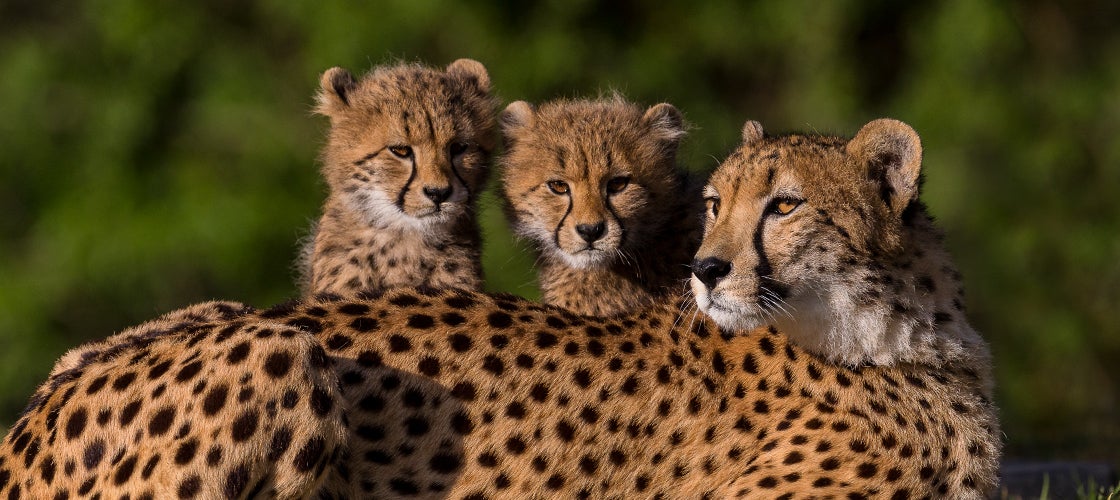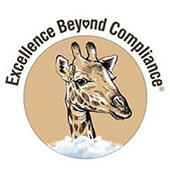 By James F. Gesualdi
To keep ahead, each one of us, no matter what our task, must search for new and better methods—for even that which we now do well must be done better tomorrow.
—James F. Bell
Only in growth, reform, and change, paradoxically enough, is true security to be found.
—Anne Morrow Lindbergh
Opportunities multiply as they are seized.
—Sun Tzu
By the time this particular column is published by the Academy, it will be just over seven years since words like these first appeared in the newsletter. That was just under 70 (or so) columns ago. My heart is full of gratitude to the Academy and all those helping to get this out, appreciation for the good work and good works of caregivers and other readers, and indebtedness to those animals, mentors, and loved ones who have inspired the effort and the ideas.
Opportunities to Better Protect Animals and People
The U.S. Department of Agriculture (USDA) Animal and Plant Health Inspection Service (APHIS) has issued new regulations for contingency planning and training of personnel. These regulations require regulated entities "to develop, document and follow up on an appropriate plan to provide for the humane handling, treatment, transportation, housing, and care of their animals in the event of an emergency or a disaster." The plan consists of identification of potential emergency situations relevant to the particular facility and its location; specific tasks required and those responsible for them; chain of command with defined responsibilities; materials, resources, and training needed for response and recovery.
To assist regulated entities like zoos, aquariums, marine and wildlife parks, and sanctuaries licensed under the Animal Welfare Act (AWA), the agency has updated its website and other associated informational materials.The agency's timeline notes that written contingency plans must be in place by
July 5, 2022, and it provides various time frames for employee training regarding the plan (most would be required to be trained within 60 days of
the plan's adoption).
Academy News
San Diego Zoo Wildlife Alliance Academy
Puts the Grizzly & Wolf Discovery Center
in the Spotlight
The Grizzly & Wolf Discovery Center is part of the Academy's collaborative learning environment. Visit their website.
Safe Capture News
News from Recent Safe Capture Training Events
Thank you to everyone who joined us for our recent April Safe Capture in-person training event hosted by Western University of Health Sciences.
This event drew enthusiastic participants from around the US, including veterinarians, wildlife biologists, students, and other domestic animal and wildlife management specialists. We are so glad you could join us!
Upcoming Safe Capture Livestream Training Events
Registration is now open for the following Academy Safe Capture livestream event:
May 23–25 (3-day event): This event is being hosted by SDZWA Academy, and is open to all participants.
Upcoming Safe Capture In-person Training Events
Registration is now open for the following Academy Safe Capture in-person events:
Virginia (Fredericksburg), June 14–15: This event is being hosted by the Virginia Animal Control Association, and is open to all participants.
New Mexico (Albuquerque), August 2–3: This event is being hosted by ABQ BioPark, and is open to all participants.
New Jersey (Oxford), October 4–5: This event is being hosted by the New Jersey Division of Fish and Wildlife, and is open to all participants.
Wisconsin (Stevens Point): October 15–16: This event is being hosted by the University of Wisconsin-Stevens Point, and is open to all participants.
Ohio (Columbus): October 19–20: This event is being hosted by the Ohio Department of Natural Resources and Ohio Department of Agriculture, and is open to all participants.
CE credits approved by the following organizations:

Academy Technical Support

As our learning partner, CypherWorx has answered course questions for many learners who need a little extra help while completing Academy courses. But did you also know that they have a very robust support hub where you can search for help? Visit the CypherWorx Support Hub.
On the support hub, learners can search for information about how to use the site, how to take courses, and how to manage their accounts. Of course, if you need more specific help, please submit a help ticket through the support hub or call 888-685-4440 to speak with a CypherWorx customer support representative.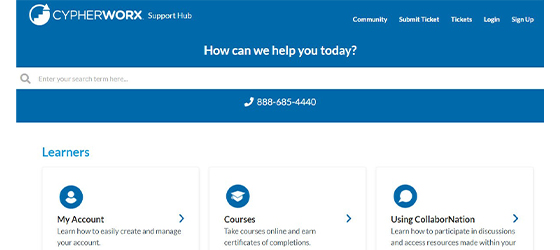 Academy Information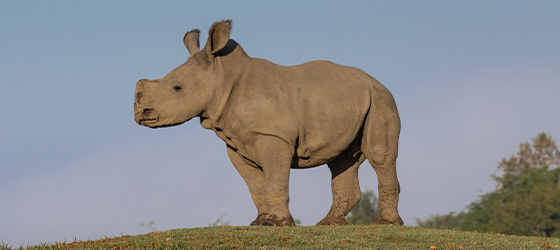 Interested in Joining the Academy?
Reminder