Having trouble reading this email? View it in your browser.

Discover San Diego Zoo Wildlife Alliance Academy's Create-A-Course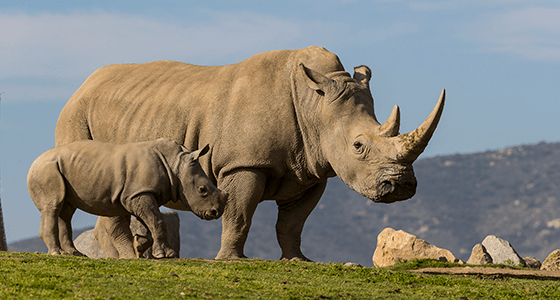 By Carrie Hrvatin, Volunteer Coordinator, San Diego Zoo
Oh, what a year. Volunteer Services has been adapting since day one, yet 2020 really pushed us to make changes. Our volunteers rely on us for up-to-date information, and they want to stay informed. We had to completely rethink morning meetings, on-site training, onboarding and education classes.
Academy News
Spring River Zoo in the Spotlight
The Spring River Zoo is part of the Academy's collaborative learning environment.
Spring River Zoo website >
Administrator's Users Group Webinar
Please join us for the Administrator's Users Group Webinar, hosted by Academy partner CypherWorx. The next webinar is Friday, July 16, 2021 at 11 a.m. Pacific Daylight Time (PDT).
Register here >
Please Participate in Our 2021 Customer Feedback Survey!
San Diego Zoo Wildlife Alliance Academy would greatly appreciate your feedback on our Academy platform and content. Please take this short survey to help the Academy better serve you and your training needs.
Thank you in advance for your time. Please reach out to us if you need assistance, support, or have other suggestions: SDZWAAcademySales@sdzwa.org.
Safe Capture
News from Recent Safe Capture Training Events
Thank you to everyone who joined us for our May and June Safe Capture livestream training events! These events drew online participants from the US and Spain, including veterinarians, wildlife biologists, students, and other wildlife management specialists. For DVMs who qualified, 16 hours of continuing education credits were offered through the AAVSB's Registry of Approved Continuing Education (RACE) program. Certified Wildlife Biologists were also able to earn 16 hours of credit toward The Wildlife Society's Professional Development Certificate Program.
Upcoming Safe Capture Training Livestream Events
Registration is now open for the following Academy Safe Capture livestream events:
July 20–22, 2021 (3-day event): This event is being hosted by SDZWA Academy, and is open to all participants. 
August 17–18, 2021: This event is being hosted by NACA, and is open to all participants. 

These training events have been approved for 16 hours of continuing education credit in jurisdictions that recognize AAVSB RACE approval. This training has been approved for 16 hours of Continuing Education Credit by National Animal Care and Control Association. Also, The Wildlife Society will now allow a maximum of 16 Continuing Education Units (CEUs) for this training in Category I of the Certified Wildlife Biologist® Renewal/Professional Development Certificate Program.
For more information, or to register for these events, please visit our Safe Capture website.
Academy Contributors
Seeing the Whole Person: It's Time We Get Our Heads Out of the Sand

By Don Janssen, DVM
My team and I were driving our veterinary truck in the South Africa field enclosure at the Safari Park one morning. We were on our way to anesthetize a springbok that was going to be transported to another institution. On the way through the exhibit, we encountered a male ostrich in a full courtship display. We stopped to watch.
Five Favorites to Take the Gloom Out of Your Zoom

By Andy Goodman,
Director, The Goodman Center
As the light at the end of the pandemic tunnel grows brighter and more organizations contemplate reopening their offices, it appears certain that many of us will continue working remotely.
Academy Information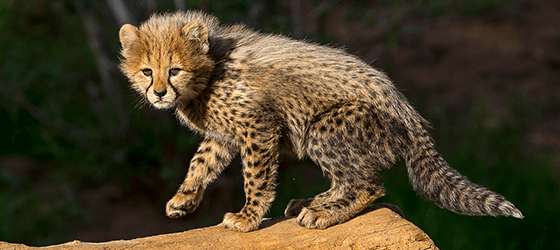 Interested in Joining the Academy?
Individual, group, and institution rates are available. Please contact Linda Duca at lduca@cypherworx.com.
Reminder